Under the visionary guidance of the late leader Pramodji Mahajan, a group of socially active, capable and liberal mined persons from various professions and walks of life assembled to from a Public Charitable Trust and named it Tapaswi Public Charitable Trust.
The world 'Tapaswi' means hermit or sage. He meditates and does penance for the welfare of mankind. Society today needs such hermits and sages, who will be with people, assist them, guide them wherever the need arises. Our logo proclaims 'Pursuit of Knowledge for the welfare of people'.
Event No.06  16 May 2023 Department of Physics arranged Guest Lecture on Topic "Conservation Energy Source" Lecture Deliverd by Dr. Maheshkumar Mane, Asst.prof & HOD Department of Physics Shikshan Maharshi Guruvarya R. G. Shinde Mahavidyalaya, Paranda.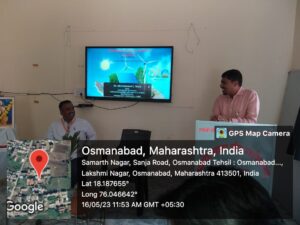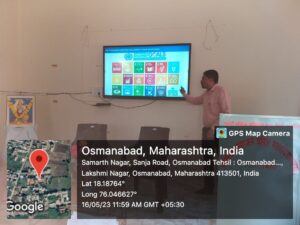 Event No.06  03 May 2023 स्वर्गीय प्रमोद जी महाजन यांच्या स्मृतिदिनानिमित्त माननीय कमलाकर पाटील यांच्या हस्ते प्रतिमेचे पूजन करण्यात आले यावेळी महाविद्यालयाचे प्राचार्य डॉ प्रशांत चौधरी सर आणि प्राध्यापक कर्मचारी उपस्थित होते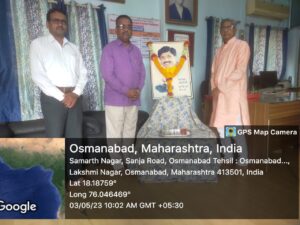 Event No.05   1st May 2023 Celebrated Maharashtra Day, Labour Day by hoisting flag.
Event No.04   14th April 2023 Speech of Prof. Mahendra Chandanshive on occasion of Birth Anniversary of Dr. B. R. Ambedkar.
Event No.03 21th April 2023 Farewell Ceremony for B.A, B.Sc, B.Com Third Year Students.
Event No.02 11th April 2023 Celebrated Birth Anniversary of Mahatma Jotirao Fule.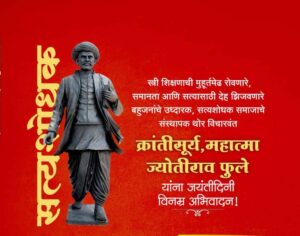 Event No.1 08 July 2023 Institutional Training Programme
Vision
Our institution will be a hub of knowledge, imparting technical and professional skills along with imbibing a sense of commitment to values and ethical conduct.
Mission
Our mission is to pursue and impart knowledge for the welfare of society, to enrich India by cultivating excellence and dedication in our students.
To provide fair access to education in order to generate technical, artistic, social and scientific competence and excellence in men and women, along with a character consisting strong value structures.
To encourage individuality along with conformity.
To imbibe integrity, resourcefulness, motivation and solidarity in the character of our students.
To encourage research and scholarship.
Hon. Rekhatai Mahajan
Our Mentor
Hon. Poonamtai Mahajan Rao [M.P.]
Chairperson
Adv. Shri. Milind Patil
Secretary

Dr. Prashant Chaudhari
Principal