Event No.26- 30th Oct 2023 Pramodji Mahajan's birth anniversary was felicitated at Venkatesh Mahajan Senior College.
Event No.25- 13th Oct 2023 Entrepreneurship workshop organized for students.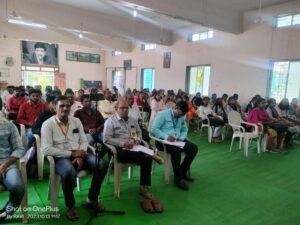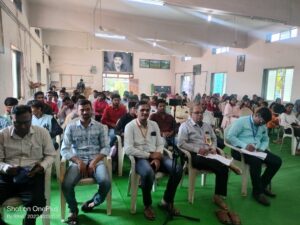 Event No.24- 4th – 6th  Oct 2023 Success of Mahajan College in Central Youth Festival. Student Ms. Vivek Jadhav has bagged the third prize in the art form of Classical Percussion.
Event No.23- 2nd Oct 2023 Celebration of birth anniversary of Mahatma Gandhi and Lal Bahadur Shastri. On the occasion of this day, the National Service Scheme Department of the college, faculty, staff and students cleaned the premises of the college & Cleaned the main bus station and women's hospital and the premises of the city.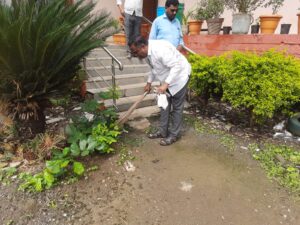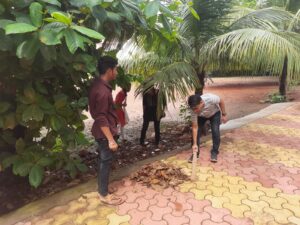 Event No.22- 11th Oct 2023 Organized One Day Workshop on Consumer Protection Rights and Financial Literacy.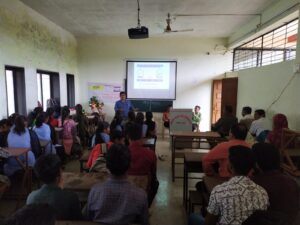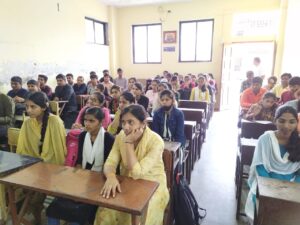 Event No.21- 17th Sept 2023 Marathwada Liberation Day, also known as Marathwada Mukti Sangram Din, is celebrated.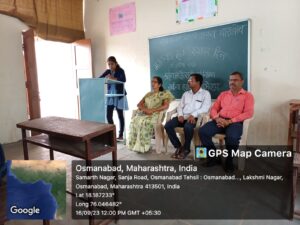 Event No.20- 05th Sep 2023 Celebrated Teacher's Day.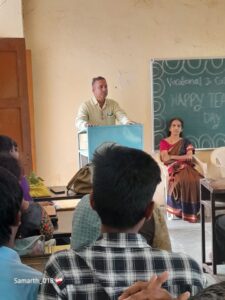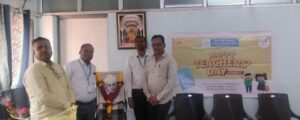 Event No.19- 23 August 2023 University foundation day celebrated of  Dr. Babasaheb Ambedkar Marathwada University, Aurangabad. 
Event No.18- 15 August 2023 Verious departments organized Poster compitition on behalf of 77th anniversary of Independence.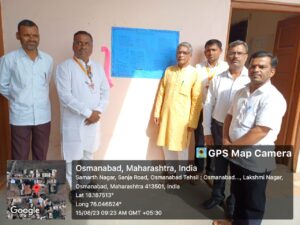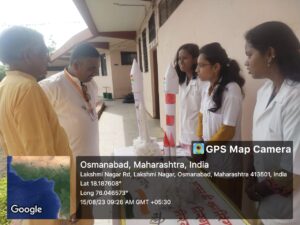 Event No.17- 15 August 2023 Celebrated 77th anniversary of Independence.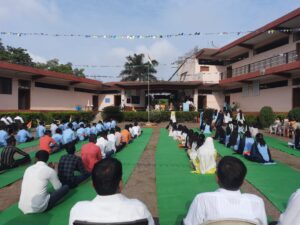 Event No.16- 14 August 2023 College organized one-day Green Club Faculty Coordinator Training Workshop.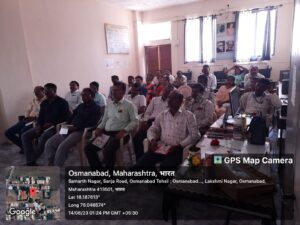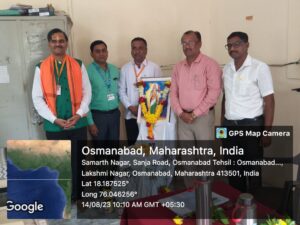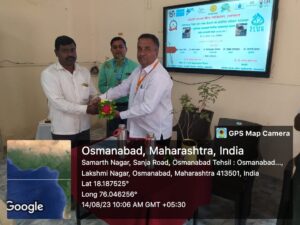 Event No.15- 11 August 2023 Tree Plantation in College campus in Collaboration with DBC Bank.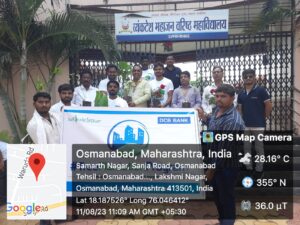 Event No.14- 01 August 2023 Celebrated Lokmanya Tilak death anniversary and Sahityaratna Annabhau Sathe's birth anniversary.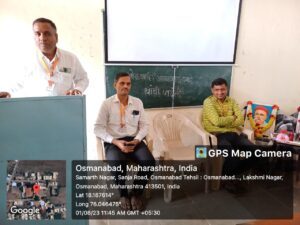 Event No.13- 21 July 2023 One day institutional training workshop by Physics Department on ICT Skill development workshop.

Event No.12- 17 July 2023 Guest Lecture delivered by Prof. Dr. Satish Kadam on Youth, culture, and tradition.
Event No.11- 18 July to 23 July 2023 (6 Days) (Time: 4Pm to 6Pm) Conducted Anand Anubhuti Shibir in collaboration with Art of Living and Venkatesh Mahajan Senior College.'
Event No.10- 14 July 2023  of Dr. Babasaheb Ambedkar Marathwada University  Prof. Dr. Shyam Shirsath, the member of the Governor-appointed Management Council Dr. Gajanan Sanap and Governor-appointed Senate Member Devidas Pathak Visited College and Guided us regarding implementation of new educational policy 2020.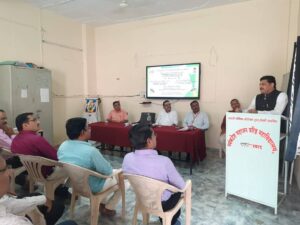 Event No.09-  10 July 2023 Organized an exhibition of photographs of 3 revolutionaries program was organized jointly by Vocational College and History Department. The exhibition of these photographs was organized in cooperation with patriotic Koshkar Chandrakant Shahsane, Karnala Charitable Trust Pune.
Event No.08-  26 June 2023 Celebrated Birthday Anniversary of Chhatrapati Rajarshi Shahu Maharaj.
Event No.07-  05 June 2023 Tree plantation on behalf of World Environment Day.

Event No.06 – 16 May 2023 Department of Physics arranged a Guest Lecture on the "Conservation Energy Source" Lecture delivered by Dr. Maheshkumar Mane, Asst. prof & HOD Department of Physics Shikshan Maharshi Guruvarya R. G. Shinde Mahavidyalaya, Paranda.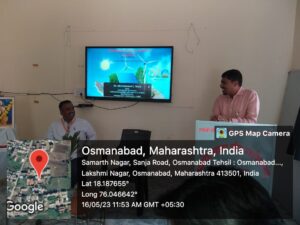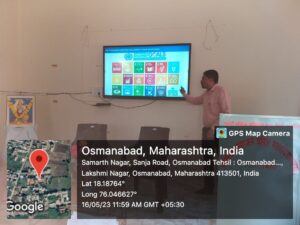 Event No.06-  03 May 2023 स्वर्गीय प्रमोद जी महाजन यांच्या स्मृतिदिनानिमित्त माननीय कमलाकर पाटील यांच्या हस्ते प्रतिमेचे पूजन करण्यात आले यावेळी महाविद्यालयाचे प्राचार्य डॉ प्रशांत चौधरी सर आणि प्राध्यापक कर्मचारी उपस्थित होते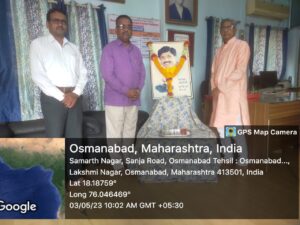 Event No.05 – 1st May 2023 Celebrated Maharashtra Day, Labour Day by hoisting the flag.
Event No.04- 14th April 2023 Speech of Prof. Mahendra Chandanshive on the occasion of the Birth Anniversary of Dr. B. R. Ambedkar.
Event No.03- 21st April 2023 Farewell Ceremony for B.A, B.Sc, B.Com Third Year Students.
Event No.02- 11th April 2023 Celebrated Birth Anniversary of Mahatma Jotirao Fule.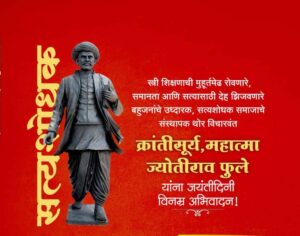 Event No.1- 08 July 2023 Institutional Training Programme